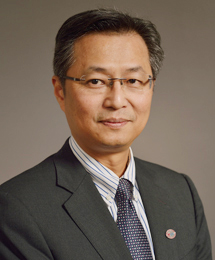 Distinguished Guests, Ladies and Gentlemen,
On behalf of the organizing committee, I would like to extend a warm welcome and sincere greeting to all the guests, both the overseas professors and the domestic friends. Thank you for your valuable time. It is our pleasure and great honor to have you here and I promise that Zhejiang University will be your warm home forever!
This conference is organized by Zhejiang University, and sponsored by Zhejiang University of Technology, Hangzhou Dianzi University, and Zhejiang Gongshang University. It is partially supported by National Natural Science Foundation of China.
This conference aims to provide an interactive platform for international academics and industry practitioners to discuss the popular issues related to global supply chain management in emerging economies. Hope this conference become a critical link in helping scholars, companies and governments in both emerging economies and developed countries investigate, discuss and understand the opportunities and challenges of global supply chain management in emerging economies.
I also hope our students can take this opportunity to learn from our well-known experts and our faculty members can establish long-term cooperation with our friends. I wish our invited guests have a pleasant stay in Zhejiang University.
To conclude, may I wish this international conference a great success, and my best wishes to all of you, the honorable guests!

Xiaobo WU, PhD
Qiushi Chair Prof. of Innovation & Strategic Management
Dean, School of Management
Director, National Institute of Innovation Management